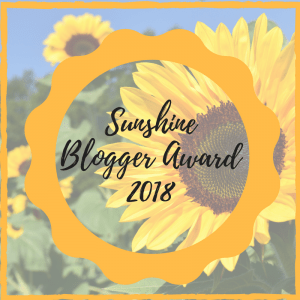 Happy Friday my good people!! I have a very VERY special #FunFriday post for you guys. So on Wednesday, ya girl was nominated for her second blog award!!! Ya'll, I cried!! This came RIGHT on time!! I had just recently posted on my personal Facebook page that I felt I wasn't getting the support I thought I should from some of my friends. I was pretty much over it, and some of them by that point. I was extremely bothered by the fact that they would share fights, beefs or something like that and wouldn't even "like" my post.
So on Wednesday I was going through my comments and replying from my previous blog and I had a comment from a beauty that goes by The Naked Writer., and no she's not naked and writing. Her comment said the following:
PS. You've been nominated for the Sunshine Blogger Award. See my latest post for instructions on how to accept your award.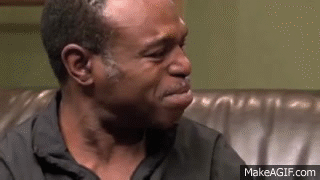 Yeap, I had the ugly cry going in full effect… I had to take a moment and get myself together.
So now here I am with my acceptance speech/blog/post.
What is it Tati?
Well, Im so glad you asked! So the Sunshine Blogger Award is an award that is given to bloggers who inspire positivity and creativity in the blogging community. It's another way to say, "Aye that blog you posted about __________, yea I felt all that".  Once again, this came right on time!! Sometimes when I'm writing, I'm writing because it's on my heart or it's something I want you guys to know. I never expect it to inspire anyone because I'm new to the BlogWorld, and I'm just little ol' me. So when bloggers like The Naked Writer   nominate me for awards like I end up ugly crying because it means something I wrote was felt and they actually liked it.
My Nominator 
As I've mentioned a few times, The Naked Writer nominated me for this award and she is a beauty!! I can't thank her enough for the nomination because it really means the world to me. I started following her when I came across a blog she shared/posted titled  Two Weeks after Our Wedding and I Don't Think It's Going To Work.  How did I come across that blog? Well, a "person" because they don't deserve any title at this point allowed their friend to send me a text message that said "you'll be divorced in a year" to gain a "one up" in an arguement… Did that catch you off guard too? If you knew the relationship or title that person once had you'd really flip out, but that's another story for another time.
I had been married for 3 months when that text came through, and when that blog was written. I was like what 2 weeks? Did that text have a point?
I read the post and, when I tell you I felt ALL that… I felt ALL THAT. The blog was written with passion, love, and compromise — because THAT'S WHAT MARRIAGE IS. She talked about how yes, disagreements may happen but there is not giving up in a marriage. You know what really got me? She talked about how her and her husband prayed together and "proceeded into what married people do" I told myself if she shares blogs like this, just imagine what she writes!!  I immediately hit subscribe and said no jealous (single) text formed against me shall prosper.  I also went on a binge and read everything she posted.  She was open, she was honest, and was an inspiration to me. She was the type of person I need to follow and have in my life. Go Read her blogs.. ALL OF THEM.
My favortie blog of hers is We NEED this in Relationships
Yep! I'm going to say it… Hi, my name is Mac and I absolutely love confrontation. Let's Ggggooooooooo!!!!
When I read that, I said "Hey I'm Tia nice to met cha, let's be friends!!"
Told yall she was a beauty
Sunshine Blogger Award Rules
Thank the blogger who nominated you and link back to their blog (check)
Answer the questions the blogger asked you. (next)
Nominate new blogs and write them new questions. (next)
List the rules and display the Sunshine Blogger Award in your post. (next)
Question Time!
What caused you to start blogging?  — I really just wanted to talk lol (hence the name Talks With Tati) I really wanted to talk about my breastfeeding journey which I mention from time to time, but then I was like what about everybody else in the world? So I started talking about random things that happen or have happened to me and here we are!
What is your favorite post you've written?  — Hands down How The Garnishment Almost Stole Christmas

What is your favorite food you have eaten from a foreign country?  — 

French Fries. and yes I have, I spent the first 6 years of my life in Germany
Where is your favorite place you've ever been? — Germany. It was LIT before I knew what LIT was lol
What are you working on outside of blogging? — Handling the terrible twos (haha) and my Master's Degree
What would you do if you didn't blog? — Start a YouTube channel of my kid
What is the most adventurous thing you have ever done? — Nurse my son in the ATL Airport… oh the stares lol
What are your favorite and least favorite things about blogging? — 

Fave:

I get to see when people from other countries read my blog! Like who knew someone from Barbados or the UK would wanna read what I post!  

Least Fave:

I heard you can get paid for this… is that true? lol
What's your funniest memory?  My friend Mercy trying to "act normal" at Wing Stop
What is your favorite book or travel movie?  My favorite book is also by my favorite radio personality: Black Privilege: Opportunity Comes to Those Who Create It By Charlamagne Tha God.
What types of blogs do you enjoy reading?  Anything that I feel feeds my mind, body and/or soul. I read things that I feel I can relate too or learn from.
And the Nominees Are…
Your Turn!
Why did you start blogging?
What are your hopes for your blog?
What's something that you'd like to blog about, but haven't done yet?
What are you working on outside of blogging?
Are there any dreams you've had for many years?
What's your favourite thing about where you currently live?
What is the most adventurous thing you've done?
What are your most and least favourite things about blogging?
What kind of content do you want to see or make more of?
What's your funniest memory?
What's the biggest lesson you've learned as a blogger?
Once again, thank you so much for the nomination!! I've only been blogging a few months and to receive this nomination at this exact time really warmed my heart. It's always nice to feel appreciated and acknowledged and I felt all that and more with this nomination. I can't say thank you enough!!